Blog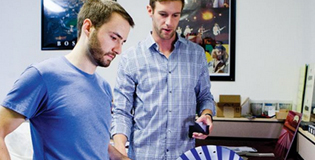 Boston Duo Starts Customized Guitar Shop in Austin
Austin Business Journal article by Sandra Zaragoza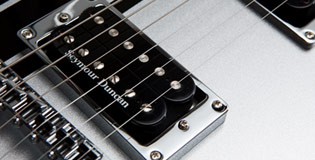 Mike's Silver & Striped Reedsdale
From the Booth: Mike from Boston ordered a silver Reedsdale with a triple back racing stripe and Seymour Duncan humbuckers.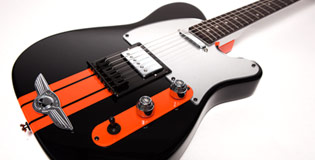 Git Your Motor Runnin'
About five days before the Republic of Texas Motorcycle Rally ("ROT Rally") we were asked to build a guitar to match a Harley Davidson Fatboy.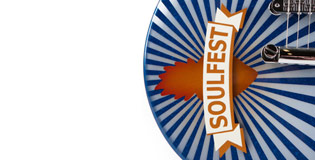 Moniker Gets Soulful with The SoulFest
From the Booth: Our friends at The SoulFest have asked us to build five promo guitars for their music festival in Gilford NH, August 1-4.