Git Your Motor Runnin'
by

Moniker

on

July 9, 2012, 9:05 a.m.

About five days before the Republic of Texas Motorcycle Rally ("ROT Rally") we were asked to build a guitar to match a Harley Davidson Fatboy bike that was being given away in a raffle. It was a time crunch, but we really liked the project and felt that we could pull it off in time. Here's a picture of the bike.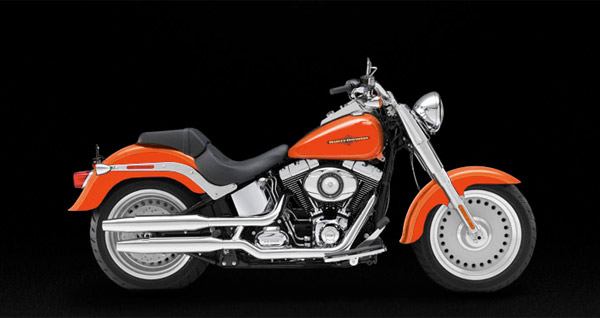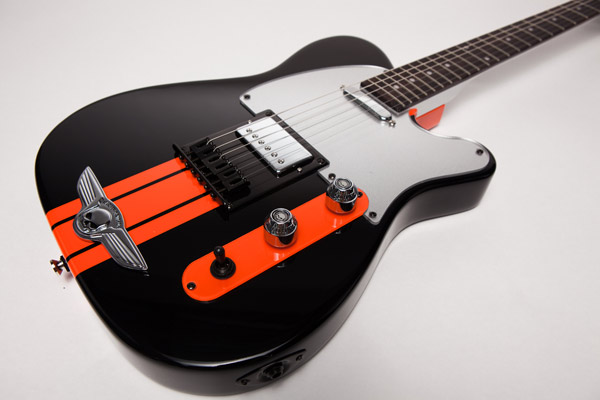 We used the Harley orange and black color scheme along with some chrome and silver to mimic the chrome on the bike. We also added a triple racing stripe. Our favorite features are the actual Harley Davidson parts. We used HD spark plug covers as volume and tone knobs. However, since the plug covers are open at the top, we glued in some skull valve caps to fill in the gap. At the tail, we added the Harley skull and wings logo. Had we had more time for this build, we would have inset this metal piece into the guitar body.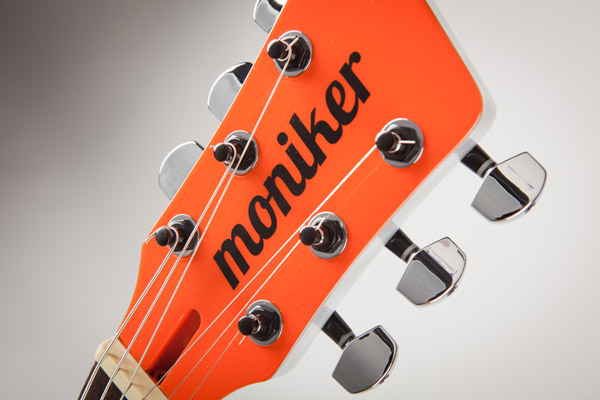 Another feature we're excited about are the tuners. We paired black tuning pegs with chrome tuners to echo the black on chrome look of some engine parts.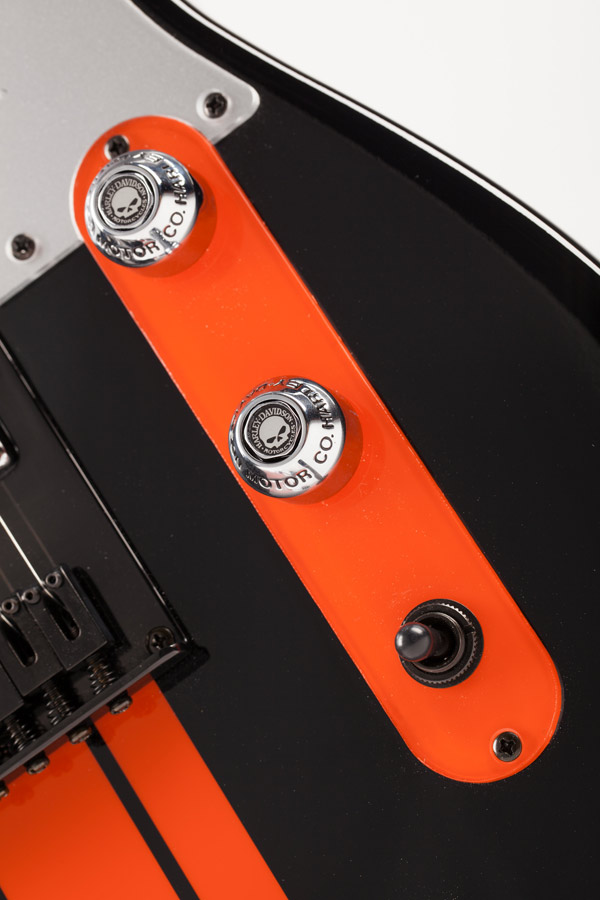 Close up of the Harley Davidson volume and tone knobs made from spark plug covers. We glued skull valve caps inside the covers to fill in the gap at the top.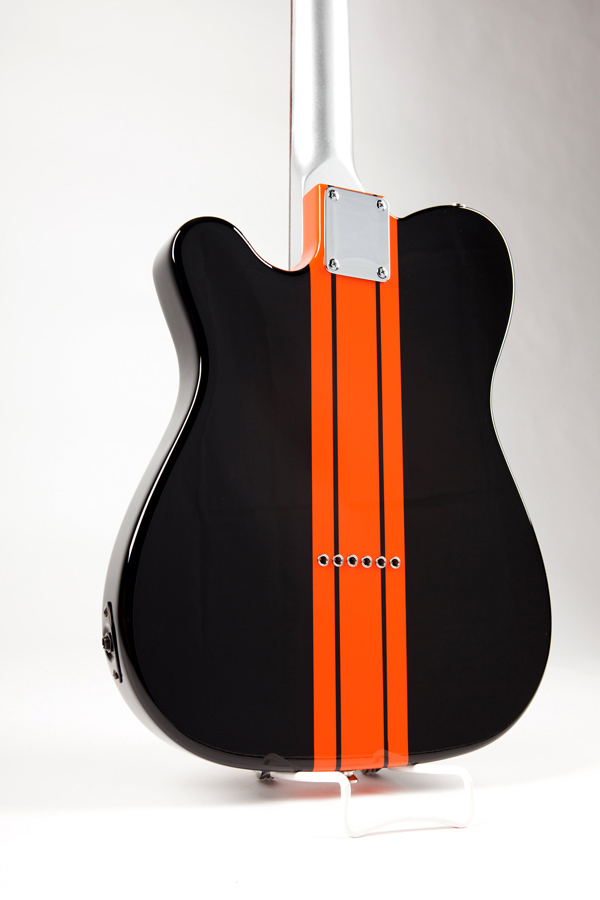 Racing stripe wraps around to the back. Metallic chrome paint job on the neck.