News
Checkout with PayPal and Pay $0 For 6-Months
by

Moniker

on

July 28, 2014, 12:16 p.m.

Great news! You can purchase a custom guitar using PayPal at checkout. You can also use PayPal to apply for our payment plan using PayPal Credit. Just look for the PayPal button on the checkout page and click to get started.

What's even better is when you checkout with the PayPal Credit option, you can pay $0 for 6-months! We'll start building the guitar right away and ship it with our usual turnaround time, but now you have 6 months to pay off the guitar however you like. During that 6-month period you can pay it all at once or you can pay it off in unscheduled smaller payments. Its all interest free when you pay within 6 months.

Here's how to get started:

(1) From the Cart page, look for the button labeled "Checkout with PayPal" and give it a click. From there you'll be directed to the PayPal checkout page.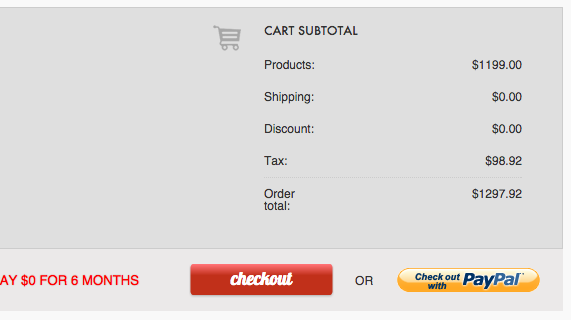 (2) Next, look under "Payment Methods" and select the PayPal Credit option.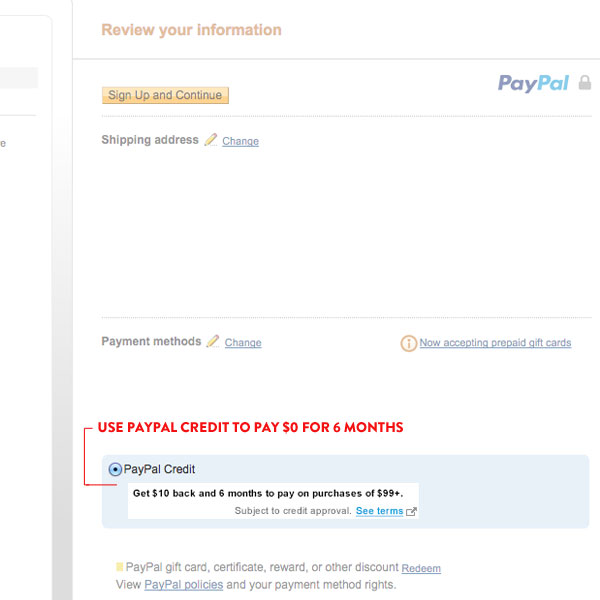 (3) PayPal will then run a quick credit check and within 2-3 minutes notify you of approval. You will need to provide the information in the form below.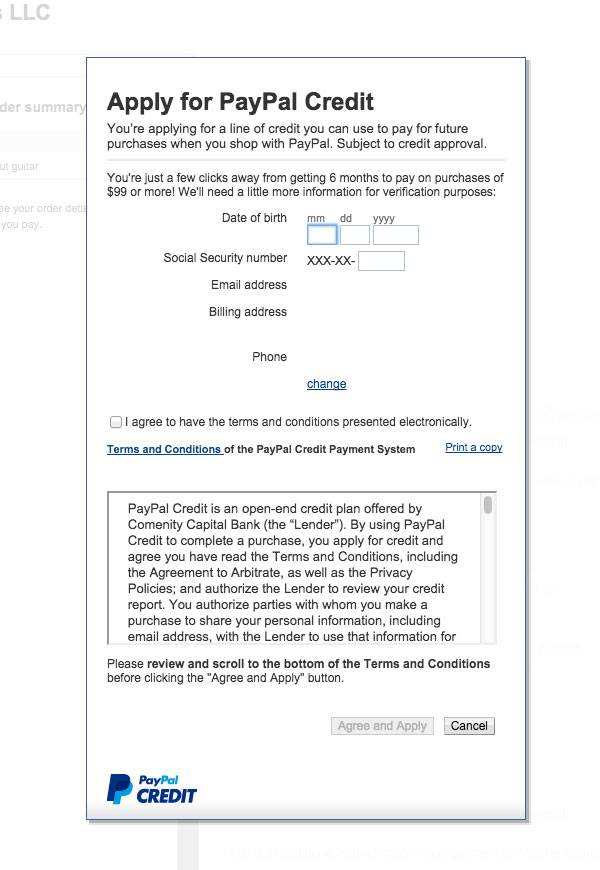 Once you're approved just continue through the checkout process and we'll get started on your custom Moniker guitar. Please note that PayPal Credit is available to customers in the United States only.
Learn more about PayPal Credit here.
Click here and start designing your custom Moniker guitar online.